Department Chair
Assist. Prof. Milka Hadjikoteva, PhD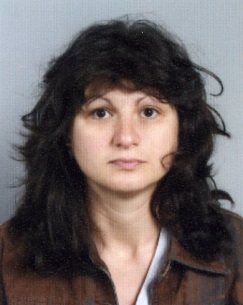 Milka Hadjikoteva, PhD is a Chief Assistant Professor with the Department of English Studies, New Bulgarian University where she teaches courses in EFL and ESP, linguistics, language learning methodology, British and American Studies. Her research interests lie in the areas of FLT methodology, rhetoric, semiotics, and translation studies.

She obtained her master's degree in English and American Studies from Sofia University "St. Kliment Ohridski " in 1996. Since 1998 she has been teaching at the English Department of New Bulgarian University. She obtained a master's degree in semiotics from the Southeast European Center for Semiotic Studies, NBU. Her doctoral thesis was defended in 2012.

Ms Hadjikoteva has specialized at a number of universities in the UK, Hungary, Germany, USA, Iceland, etc. She has presented at conferences and published a number of articles in Bulgaria and abroad.

She is also active as a translator of fiction and philosophy from English into Bulgarian.

Ms Hadjikoteva is a member of the Bulgarian English Teachers' Association BETA / IATEFL.


Getting in touch:
Building 2, Room 312
tel.: 02/8110 340
e-mail: mhadjikoteva@nbu.bg